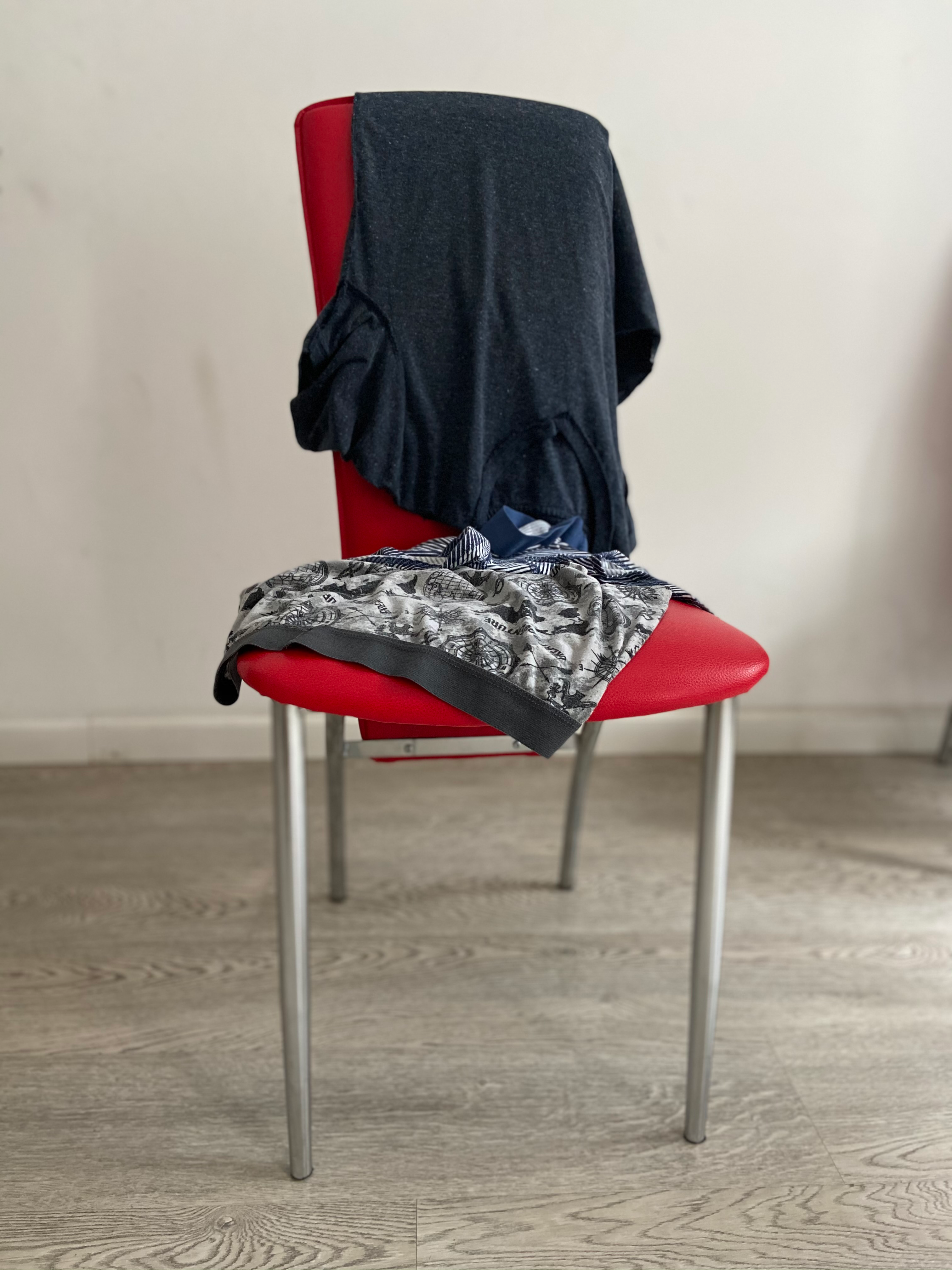 Over the last half a year, I have trained a useful skill, and it is called "I'll do what I would do if I had a lot of patience and didn't mind being a mindless robot".
Right now I am staying in Lviv for a week, waiting for a visa. I have just a little bit of laundry. It all fits on a chair. (Okay, two chairs if we're counting socks. I am a man of means; I have two chairs.)
Still, I found the drying rack and took it out of the cupboard and put everything on the drying rack.
It was useless. I did it anyway and felt good. One more pebble in the mindless robot bucket.
Examples
In the worst case, the mindless robot principle sentences you to a life full of squeaky feeling that you are becoming "just like your parents". Oh, and no upsides. Just that. (That's why you shouldn't live your whole life as the mindless robot. Just enough to train the skill.)
But in the best case, the mindless robot principle lets you get things that you can't get any other way.
This is why it's on this site. At least for me, the mindless robot principle lets me do the things I want that I can't convince myself to do otherwise.
Example 1: documentation
Programmers mostly dislike writing documentation. If you are a team lead doing a software project, you are not going to get good documentation for your project unless you
mindlessly write documentation for every new feature you implement, and
mindlessly reject others' changes unless they are accompanied with documentation.
Example 2: not being a hobo
If you drop a crumble on your pants and get a tiny stain, it doesn't feel worth it to wash the whole thing. But some people are very good at spotting small stains on others' clothes. Bastards.
The only way to go from "occasionally a hobo" to "always a normal person" is to be a mindless robot and treat all clothes, no matter how little-stained, as unusable.
Example 3: blogging
There are different ways in which people become good bloggers.
For me, the only way I can think of—right now—is to write a post after every Twitter thread I make. Just be a mindless robot and after each thread paste all tweets on a page and call them a post, and eventually I will learn to write effortlessly—as well as learn what is more and less useful for others.
There are other ways for other people. Maybe there are even other ways for me, as well. But I know that if I had an easy time being a mindless robot, I'd have already built a large investment that I'm not building otherwise, and would have learned more than I am learning otherwise.
P.S.
Tweet at me if you have more examples: @theorangealt.